Posted on
By To Your Health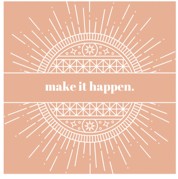 Join us on Saturday, January 6th 3-5pm for a Vision Board Party at our Murrells Inlet location 9898 Merry Ln Unit 3 in Murrells Inlet.
Whether you are already working towards a specific goal or have no idea what is next, this Vision Board Party is for you! We will have everything you need to get started, but feel free to bring personal photos or mementos (think ticket stubs, magazine or newspaper clippings, a brochure for that course or dream vacation you've been thinking about). It's $5 to participate, which includes all materials and some treats to get the creative juices going! This will take place at our Murrells Inlet location. Questions? Call the shop and speak with Julianna 843-299-2496.
There are two ways you can sign up and pay!
1. Call the shop and speak with any of our staff to sign up - 843-299-2496
2. Email [email protected] to sign up via email